'What we can do is to try to monitor networks that recruit and radicalize youth,' Kenney said after addressing a conference on anti-Semitism
Article content
TORONTO — Canadian extremists fighting in Syria should be viewed as security risks when they come home but there is little the government can do to prevent them from leaving, Multiculturalism Minister Jason Kenney said in an interview Sunday.
Article content
"At the end of the day, if it's a Canadian who's been radicalized and they choose to leave this country, there's nothing we can do to stop them," he said. "You can't have police standing at the airport detaining them as they seek to leave the country.
"What we can do is to try to monitor networks that recruit and radicalize youth," he said. "They can't catch every single instance but I think that the extremist networks know that there's an extremely high level of vigilance in Canada."
The minister spoke to the National Post after addressing a Toronto conference on anti-Semitism — which took place two weeks after a French jihadist who fought in Syria opened fire in a Jewish museum in Belgium, heightening concerns about the threat posed by Western extremists in Syria.
Article content
"I think it's a legitimate concern, not just with respect to anti-Semitism but violent extremism in general," Mr. Kenney said. "Obviously, Westerners who've been radicalized to the point of risking their lives in fighting for, for example, Al-Qaeda-linked militants, constitute a prima facie security risk when they get back to their home countries."
Three died and a fourth was left brain dead following the May 24 museum attack allegedly carried out by Mehdi Nemmouche, a French-Algerian who spent a year fighting with extremists in Syria. Authorities lost track of him after he returned.
The attack has led to debate over the thousands of Western citizens who have left their home countries to fight with armed Islamist groups in Syria, and the long-term threat of terrorism they may pose to the West. About 30 are Canadians.
Article content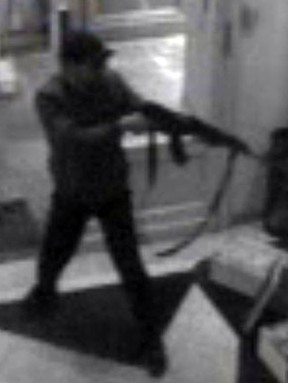 Eighty ex-jihadists are now living in Canada, but the Canadian Security Intelligence Service declined to disclose how many of those were veterans of the Syrian conflict.
"We are not prepared to speak about specific numbers with regards to so-called foreign fighters – in part because this is a moving target," said Tahara Mufti, the CSIS spokeswoman.
But she called Syria the "destination of choice for radicalized Westerners" and said an agency priority was "the spectre of Canadian fighters returning home from the Syrian conflict — or from other extremist theatres — more radicalized than when they left, and possibly also with operational skills learned from terrorist trainers.
"We have taken notice of the reports out of Europe suggesting that a French returnee from Syria might be connected to a recent terrorist attack in Brussels, which may be an example of such a threat coming to fruition," she added.
Article content
The RCMP has been operating a program that tracks "high-risk travellers" and tries to prevent them from going abroad by denying them passports or making use of no-fly lists and arrests.
Attempting to leave Canada for the purposes of joining a terrorist group is illegal but authorities have not yet laid any criminal charges in relation to the Syrian conflict, suggesting police are struggling to identify and disrupt would-be jihadists before they leave the country.
A report released last week by The Soufan Group called the Syrian war "an incubator for a new generation of terrorists." While the majority of the 12,000 foreign fighters may pose no threat, distinguishing them from those intent on staging attacks in the West was a major challenge, it said.
Article content
"This will be a scourge of Western society," said Shimon Samuels of the Simon Wiesenthal Centre's European office in Paris. He was a panelist at Sunday's anti-Semitism conference organized by the Friends of Simon Wiesenthal Centre for Holocaust Studies.
Mr. Samuels said there was a direct correlation between events in the Middle East and waves of anti-Semitic violence in Europe. While Jews were often targeted first, such killings tended to foreshadow broader campaigns of terrorism, he said.
In France, the attacks dated back to 1980, he said, when a Paris synagogue was bombed, killing four and injuring dozens more. That day, Mr. Samuels was shopping with a friend. Shortly after they separated, the bomb went off and she was killed.
In 2008, Hassan Diab, a University of Ottawa professor, was charged by French authorities over his alleged role in the attack. The Ontario Court of Appeal upheld his extradition in May but Mr. Diab has taken the matter to the Supreme Court.
"We are working … to see that it's made perfectly clear to the Canadian authorities that this has gone on too long and it is a mockery of law," Mr. Samuels said in an interview. "This man has to face the bar of justice."
National Post
• Email: [email protected] | Twitter: StewartBellNP

https://nationalpost.com/news/politics/jason-kenney-says-theres-nothing-we-can-do-to-stop-extremists-from-leaving-canada-to-fight-elsewhere